The DryerWallVent meets or exceeds all code requirements for safely venting a dryer. Built to the same tough standards as the Dryerbox®, they are also aesthetically pleasing wall terminations that enhance a home's exterior beauty. Please take a moment to learn more about the importance of efficiently venting the dryer and how The DryerWallVent outperforms other exterior termination options.
Lasting Beauty
Homes are built to last a lifetime. It's a shame when plastic vents fade and crack. Lightweight metal gets crushed in no time. DryerWallVents are built tough in the USA of powder coated Galvalume® steel. The video introduction at right is a good start for learning more about how the new DryerWallVent is built for the long haul, and how clean lines, a smooth finish and a low profile deliver on the promise that "Venting Never Looked So Good."
Advanced Features
Serious performance comes from exceptional features delivering benefits in longevity, aesthetics, efficiency and ease of install. It all starts with a deep draw manufacturing process. This type of construction forces Galvalume® steel into tight fitting form. Then it is powder coated with PPG Envirocron® for added weather resistance and visual appeal. 
Before & After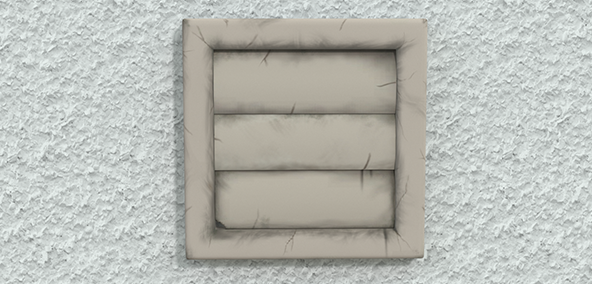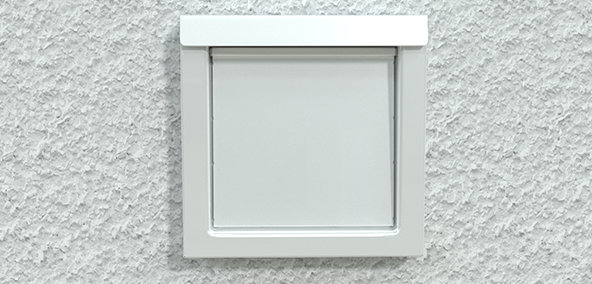 Product Advantages
Maximum Airflow Efficiency
Easy Cleaning Access
Built Tough in the USA
Gravity-Assist Damper, and Integrated Magnets Provide Extra Protection from Weather and Pests